The Right Products – The Finest and Freshest
Amazingly diverse is the best way to describe our customers' use of walnuts. From selling in bulk to roasting small pieces for ice cream toppings, we feature a full spectrum of product offerings. Our walnuts are kept inshell until time for processing, and product is kept in cold storage until just before shipping ensuring freshness and maximum shelf life. In addition to conventional walnuts, we're also proud to offer certified organic walnuts.
The Right Process – The Latest and Greatest
Each day we combine innovative technology with old-world experience to enhance product quality, control costs, and ensure food safety. When it comes to shelling and sorting, we are built for precision and speed. State-of-the-art Grossi shelling equipment, cutting edge aspiration, the latest laser sorting equipment, and climate-controlled grading rooms combined with 15 years of processing experience result in top quality products. We've taken the same approach with our inshell production by incorporating the latest electronic sorting and sizing technology with our production expertise to provide the highest quality available on the market.
The Right People – The Best and Brightest
We have assembled the best team in the business guided by clear direction and unwavering focus of the family owners. Our commitment to a quality walnut product is a direct result of the work of our highly-trained team members. From forklift operators to sorters to machinery operators, each employee is trained to perform his or her tasks to the highest level. By giving our people the best training and best tools, we're giving them what they need to succeed.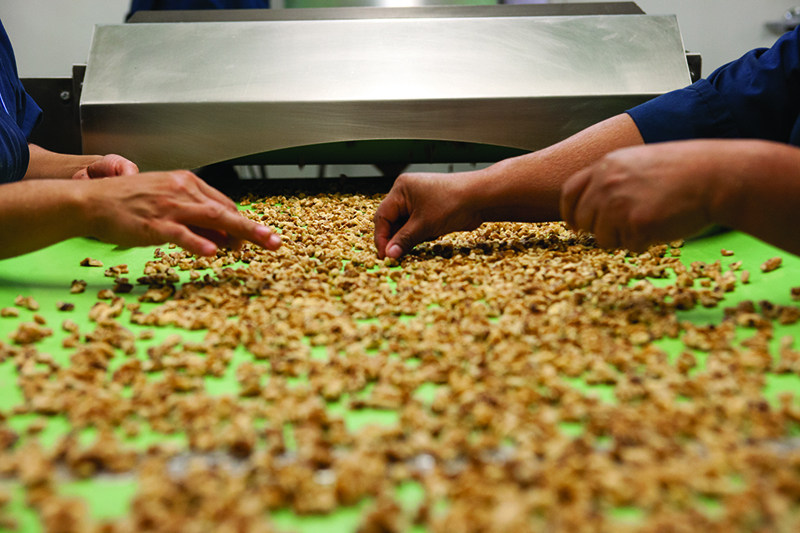 Hand Sorting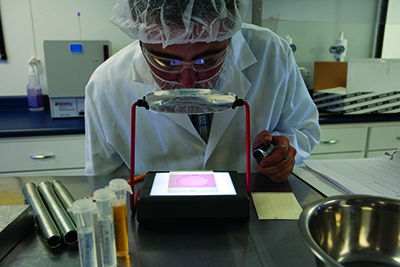 Lab Testing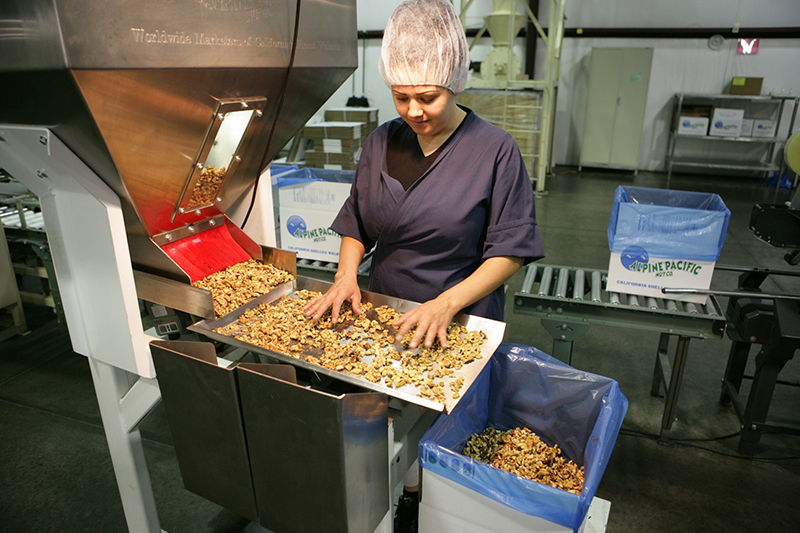 Quality Control