QUALITY
We are committed to the quality of our product. That commitment is apparent in the quality management procedures we have in place throughout the production process, as well as our commitment to continually improving those systems.
Each order that leaves our facility – whether it's one pallet or a full truck-load – is handled with a series of quality control checks and measurements. We use camera, laser, and x-ray technology, as well as trained inspectors, to assure uniform product quality. All our products meet or exceed our internal standards, our customers' standards, as well as State and Federal (USDA) standards. That's quality you can taste.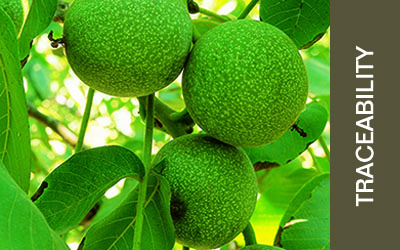 SAFETY
Our commitment to food safety is evident from the moment you enter our plant. Twenty-six food safety programs are integrated into every aspect of our operations. Third-party certifications including three straight "Superior" ratings from AIB and annual GFSI certification mean you can count on these programs. A stringent HACCP program ensures that we are continuously identifying and controlling potential hazards, and our custom inventory management system means complete forward and backward traceability from the field to the customer. That's safety you can trust.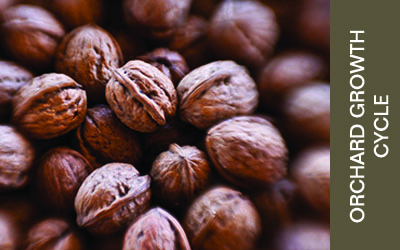 RELIABILITY
Customer satisfaction is truly our top priority. We built our strong reputation by meeting the needs of our growers and end-users and we value these relationships highly. We work every day to improve our processes to continue to meet our customers' ever-changing needs. One way we achieve outstanding customer satisfaction is by focusing on critical areas like receiving time and shipping dates. Our state-of-the-art receiving equipment allows us to get trucks in, receive their product and get them out quickly, minimizing backups. And because ship dates are vital for our customers, we've developed internal processes and accurate forecasting to ensure we hit our ship dates. When our customers need product, we get it to them. We are committed to constant improvement to make sure every part of our operation is as good as it can be. From truck inspections to plant inspections to regular equipment maintenance, we make sure that not only are our products top quality, but every part of our process is as well. At Alpine Pacific Nut Co., we take the high road in everything we do. Our check scales make sure every case and bag has a little extra product. Our shelled products are refrigerated to maximize their shelf life, and we use the best product available for in-shell varieties. It's the way we do business and always will. That's reliability you can count on.